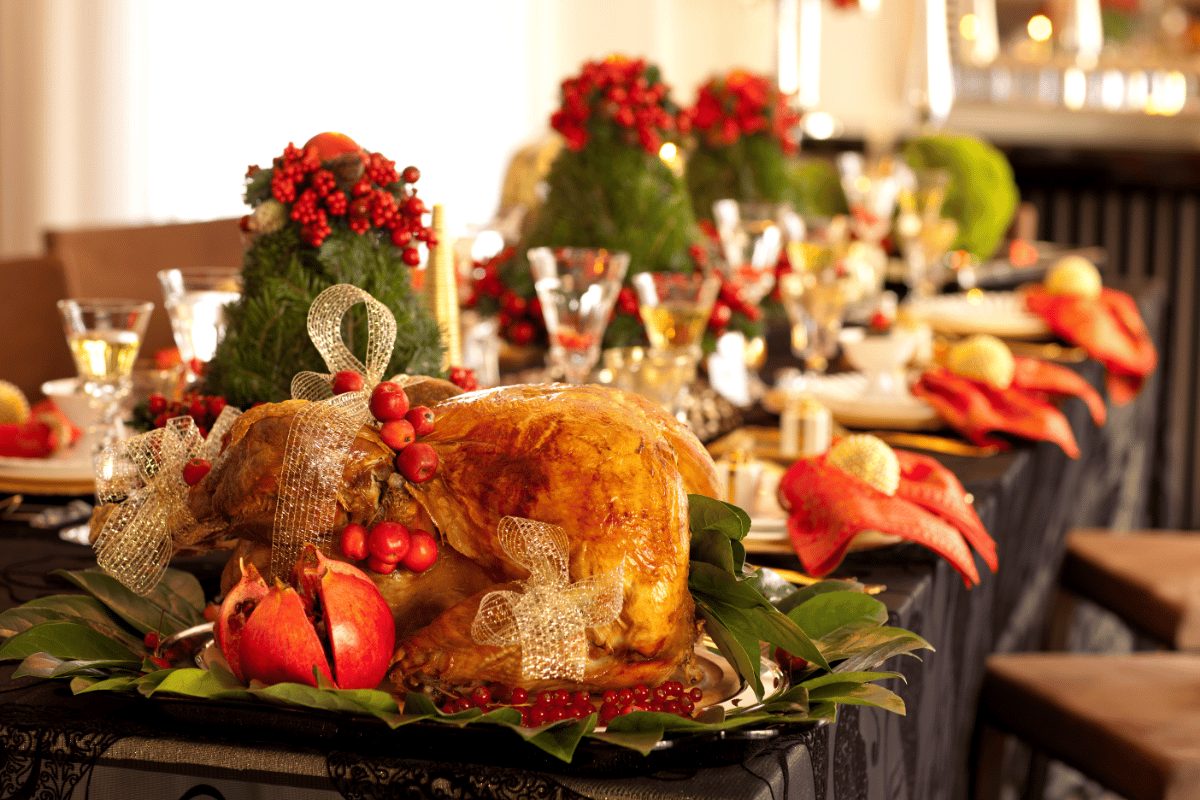 GIVING THANKS WITH A TWIST: SEASONAL SIDES FOR THANKSGIVING
Giving Thanks with a Twist: Seasonal Sides for Thanksgiving
Thanksgiving is the perfect holiday to spend time with family, practice gratitude, and enjoy an indulgent feast with all your loved ones. The star of most Thanksgiving dinners is usually the turkey, but that doesn't mean that the side dishes can't shine too!
At Porky's BBQ, we've not only mastered the art of slow-cooked meats but also know which seasonal sides make the best accompaniments! That's why we're excited to share some of our favorite delicious side dishes that will be sure to wow your guests this Thanksgiving!
Braised Collard Greens
Sure, Thanksgiving is all about meat and potatoes but adding some greens to your feasting table is just as important! Collard greens are a Southern classic and at Porky's, we really know how to wake up your taste buds! We braise our collard greens in apple cider along with a mixture of onions, carrots, celery, green apples, and herbs so that they're full of flavor!
Brown Buttered Sweet Potatoes
When it comes to true comfort food, nothing beats the rich, caramelized goodness of brown buttered sweet potatoes. Brown butter is butter that has been slowly cooked until its milk solids turn golden brown. This cooking process imparts a nutty aroma and deep flavor to the butter that elevates your typical Thanksgiving sweet potato side dish into a true culinary treasure!
Roasted Garlic Macaroni & Cheese
At Porky's, we're all about making BBQ food with a gourmet twist and our roasted garlic macaroni & cheese will not disappoint! Macaroni & cheese is a beloved side dish for any holiday occasion but what brings our dish to a whole new level is the addition of roasted garlic. Our recipe infuses the creamy, cheesy goodness of traditional mac & cheese with the rich flavor of roasted garlic resulting in a side dish that is both comforting and sophisticated!
Pumpkin Cheesecake
A Thanksgiving feast isn't complete without some pumpkin pie! At Porky's, we like to add a little twist by making the classic dessert into a cheesecake! Our pumpkin cheesecake combines the rich, velvety goodness of cheesecake with the comforting flavors of pumpkin and fall spices. So, whether you are hosting Thanksgiving this year or planning to bring dessert to your family gathering, our pumpkin cheesecake is sure to be a crowd-pleaser!
Thanksgiving is just around the corner and it's not too early to start thinking about your menu! Porky's has the best BBQ food in Arlington Heights and we have smoked spatchcock turkeys for pre-order only if you're looking for a delicious main dish! We also use the freshest ingredients to make our signature side dishes such as collard greens and roasted garlic macaroni & cheese! Don't forget to check out our seasonal brown buttered sweet potatoes and pumpkin cheesecake to make your Thanksgiving extra special this year!